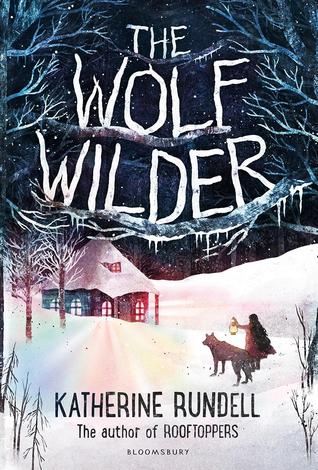 Thoroughly immersed in the BBC's sumptuous production of
War and Peace
, I have been in the mood for all things Russian in the past few weeks. In my corner of England, we've yet to see snow -- but there is snow aplenty in Katherine Rundell's
The Wolf Wilder
. The main character, feral wolf-girl Feo, plays with snow, hides in it, feeds it to wolf cubs and uses it as a weapon.
This is Russian winter set approximately 100 years after Leo Tolstoy's epic novel. There are rumblings of revolution -- an ineffectual Tsar, decadent aristocrats and the cruel General Rakov who abuses his absolute power and serves as the novel's villain.
Unlike War and Peace, this fairy-tale-like story takes place in the wild and on the fringes. The three main characters -- Feo, Ilya and Alexei -- are a wolf wilder barely out of childhood (Feo), a young soldier who wants to be a dancer (Ilya) and a budding revolutionary (Alexei) who wants retribution for his burnt-out village. Not forgetting the wolves, of course. The wolves, like the children, still have enough wildness in them to resist brutal attempts at taming.
In this world, St. Petersburg aristocrats keep wolves as status-symbol house pets. But wolves can only be tamed to a point. The wolves are overfed and indulged until the day they rebel against their capricious masters and revert to their -- well, wolfish -- instincts. This is where Feo and her fierce mother Marina come in. They teach the wolves to be wild again; they return them to their rightful home and proud, fierce natures. While the adults in this world are terrified of harsh retribution -- with the exception of Marina, who has been jailed for her defiance -- the children are still wild and bold enough enough to fight against unfairness. Yes, the children show the adults the way . . . a time-honoured theme in children's literature.
Although there are hints of history, the book is more of an old-fashioned adventure story. Feo goes on a journey, which is both literal and figurative, making friends along the way. It ends with a triumphant storming of the city; although, inevitably, there are some sad losses along the way. Although it is probably a middle-grade book, according to the rules of judging these things, it has the ability to appeal to all ages. As C.S. Lewis so wisely said, "A children's story that can only be enjoyed by children is not a good children's story in the slightest."
If you care about the look and feel of books, do buy this one in the beautiful hard-cover edition. The combination of Rundell's spare, elegant words and Gelrev Ongbico's delicate, smoky illustrations is truly transporting. The mood is Russian winter, folklore and fairy tales and wood-cuts, in all of its dangerous beauty.
For more information about the illustrator, and a peek at the gorgeous illustrations, I recommend this fabulous post at
tygertale
.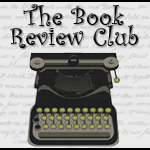 Click icon for more
book review blogs
@Barrie Summy