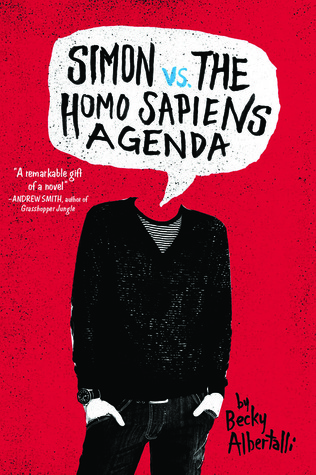 The problem with reading book summaries is that they often focus on some aspect of the plot that might seem "gimmicky" (at least to this reader), and that can put me off. Neither the title nor the "hook" of this book encouraged me to read it, despite the almost universal acclaim. If you have been similarly disinclined, let me reassure you: this book is a must-read for fans of contemporary Young Adult literature. It is frank, funny, warm and has such a great voice. Author Becky Albertalli is a clinical psychologist who works with teenagers, and her love and respect for her subject shines through every aspect of this book.
The plot kicks off with 16 year-old Simon Spier engaging in a highly secretive email exchange with another boy in his school. Through the freedom of an anonymous email account, Simon (aka Jacques) is exploring the possibility that he might be, probably is in fact, gay. Neither Simon nor his confidante "Blue" is ready to come out, even to each other, but their email confidences gradually deepen into a relationship which is important to both of them. So here's the rub, and nub of the plot: Simon gets busted by Martin, an acquaintance in his drama group. Martin proposes a deal (ie, blackmail): He will keep Simon's secret, as long as Simon champions his courtship of Abby (an alpha female who happens to be one of Simon's best friends). Although Simon's "coming out" is the central drama of the plot-line, the book is exceptionally strong on friendship. For most people in this age group, friendships are far more important than romantic relationships -- and this is underscored over and over again through Simon's bumpy progress towards romantic happiness.
There were was so much to admire in this book, but I particularly appreciated the active presence of loving parents. There are so many examples of dysfunctional or completely absent parents in YA literature; sadly, it is almost a novelty to find a positive (yet realistically so) parent-child relationship. Probably the worst thing about Simon's father, in particular, is that he makes the common mistake of being tragically "hip". Not only does this result in tasteless jokes, but it also defies that generational law: Thou Shalt Not be Hipper Than Thy Teenager. Even teenagers from close families need their emotional space, and I haven't met a teenager yet who wants to discuss his or her sex life with parents. One of the funniest lines in the book, at least for me, was Simon's rueful acknowledgement that his parents' eager desire to "share" with their children could be "more exhausting than keeping a blog."
We still live in a world where most parents, no matter how liberal and loving, will have a bit of an emotional adjustment period at the revelation that their child is gay -- if only because of worry for the greater difficulties that their child may face. One of the things that Albertalli gets exactly right is that she creates something close to a best-case scenario -- good friends, supportive parents -- and then she acknowledges that "coming out" is still a difficult thing. The truly genius thing about this book, though, is that it is so much more than a coming out story of one boy. Simon
knows
his parents will accept his sexuality with grace; the thing that really worries him is the scrutiny. Adolescence is a time of great flux -- of figuring out how you are -- and that can be both tiring and painful. As Simon puts it:
All I ever do is come out. I try not to change, but I keep changing in all these tiny ways. I get a girlfriend. I have a beer. And every freaking time, I have to introduce myself to the universe all over again.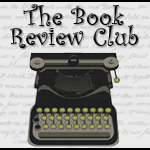 Click icon for more
book review blogs
@Barrie Summy



This book appears on
TRAC's
First Love
reading list. Please visit the
TRAC
website for more details about the Teen Reading Action Campaign.