The Montmaray Journals:
A Brief History of Montmaray (Book I)
The FitzOsbornes in Exile (Book II)
The FitzOsbornes at War (Book III)
When I was researching war novels targeted at the Young Adult audience, I came across Australian author
Michelle Cooper's
The Montmaray Journals
-- and I suspected, quite correctly, that they would be just the sort of thing I like. A tumultuous, dramatic time period, an eccentric family, strong female characters, action, adventure and political intrigue: yes, please.
World War II provides an endlessly fascinating canvas for fiction, and this trilogy of novels set during the period of 1936-1944 covers far more ground than most. This is not just a portrait; it's a vast landscape, but always with Sophia (the narrator) and her family in the foreground. If your historical knowledge is a bit sketchy, or if you were taught that World War II began with the bombing of
Pearl Harbor
, you will be particularly (and delightfully) enlightened.
The first novel begins on a tiny island called Montmaray in the
Bay of Biscay
. The Montmaravian Royal Family has been reduced to King John (who has never recovered from losing his entire regiment to World War I), his daughter Veronica (passionate about history and politics) and Toby, Sophia and Henry (Henrietta) -- their orphaned cousins. Rebecca, the housekeeper, and her son Simon are also central to the plot. The author has an ingenious way of involving this miniature and seemingly irrelevant kingdom in the churning political sea of the mid 1930s. The Spanish Civil War, Nazi Germany's
Ahnenerbe research
and the League of Nations are all plot-points involving Mortmaray and its young royal family -- whilst also giving rich historical context to the events leading up to World War II. The best bit is that Cooper is never guilty of info-dumping. Instead, she sprinkles and folds her historical facts into a cracking good story.
There has been a strong trend for blending "historical fact and imaginative fiction" (as Cooper describes it in her Author's Note), and I am all for it. Elizabeth Wein's brilliant
Code Name Verity
and
Rose Under Fire
used the same strategy and they are amongst my favourite war novels of all time. Like
The Montmaray Journals
, they are epistolary novels: told through a series of diary entries, they create both an intimate, confiding tone and a particularly suspenseful way of shaping a story. The other obvious similarity between these novels is the way that young women are at the forefront of the action -- not just because they narrate the story, but because they are actively engaged in their own "war" stories. When I was an adolescent, we only had Anne Frank's
The Diary of a Young Girl
-- also a wonderful book, but undeniably a more passive point of view.
Another delight of this trilogy is the way that the author references literature and poetry, often symbolically. Sophia, the narrator the story, is a passionate reader and story-teller. Throughout the trilogy, Sophia has a book to hand. At the beginning, when she is far more sheltered and romantically inclined, she is reading
Pride and Prejudice
. As Great Britain edges into the war, she is reading Virginia Woolf's
Three Guineas
. Unless you are completely unfamiliar with Dodie Smith's classic novel, it would be impossible to miss the homage to
I Capture the Castle
.
The FitzOsbornes in Exile
begins with a deliberate echo of that famous opening line:
"I write this sitting in the kitchen sink."
As the second book begins, Sophia and her family have been rescued from their crumbling castle and ensconced in their Aunt Charlotte's luxurious home in England.
"I write this sitting at an exquisite little Louis the Fifteenth secretaire in the White Drawing Room, using a gold fountain pen borrowed from the King of Montmaray and a bottle of ink provided by one of the footmen."
At the beginning of the trilogy, the parallels between Sophia and Cassandra in
I Capture the Castle
are so obvious that I was afraid that the novel would just be a pastiche of a beloved favourite. Certainly the two novels share coming-of-age and first love themes, but
A Brief History of Montmaray
goes into quite unexpected territory -- and instead of feeling isolated in its 1930s setting, it is very much part of larger world-view. Unlike heroines of old, Veronica and Sophia have far more to think about than the marriage plot.
In England, in November, you can see the distinctive red poppies everywhere. We all have our own way of honouring
Remembrance Day
, but my recommendation is to immerse yourself in a good war novel -- or three of them, as is the case with
The Montmaray Journals.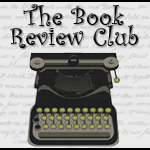 Click icon for more
book review blogs
@Barrie Summy