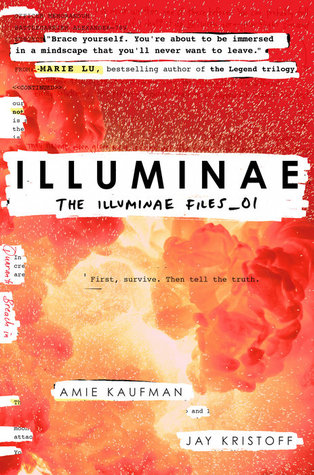 Does this book cover draw you in or put you off?
I'm a big believer in the importance of reading outside of your comfort zone . . . not all the time, but certainly once in a while. Although I've enjoyed some science fiction books, sci-fi is definitely not the first genre I'm drawn to. I was never that kid watching Star Trek. But sometimes, it really is invigorating to be shaken out of one's comfortable reading groove.
It's difficult to categorize either the plot or the appeal of Illuminae, but I'm pretty sure that most reviewers will resort to the word 'original' at some point. It combines a science fiction technology and time-frame with a post apocalyptic virus run amok . . . not to mention an operating system with a God complex. There are war games, mysteries galore, paranoia to spare, and incredibly creative graphic elements that piece the story together. Usually graphic novels are easier to read than traditional prose, but not this one. It reminded me that science fiction reading preferences are definitely associated with high IQs. I struggled to follow all of the technical bits -- which is where the average computer-savvy 17 year old will probably be way ahead of me -- but the romance, suspense and humour were strong enough to keep me engaged as a reader. The main characters, on-off couple Kady (a gifted hacker) and Ezra (athlete turned fighter pilot), are strong, smart, brave and quick with the witty IM banter.
Definitely recommended for older teens, especially the hard to please male contingent, anyone who likes science fiction and those readers who want to try something really 2575.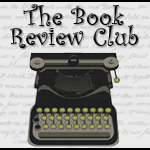 Click icon for more
book review blogs
@Barrie Summy