When my daughter was a young teenager, we discovered the novels of
Robin McKinley
together. McKinley won the
Newbery Medal
for
The Hero and the Crown
in 1985, and has been specialising in a particular kind of fantasy novel ever since. Most of her novels (20+) are inspired by fairy tales, but with a notably feminist slant: a young woman is always the heroic figure at the heart of the story. When done well, this is a formula that my daughter is guaranteed to love - so I am always seeking out new titles which have these same characteristics. In the past year, I have had some notable successes: first, with
Uprooted
by Naomi Novik, and then most recently with Sarah J. Maas's "A Court of Thorns and Roses" trilogy.
Sarah J. Maas has gained a huge fan base with her
Throne of Glass
series, and her latest series incorporates many of the same ingredients. You could argue that they are coming-of-age books in which a young girl - isolated in a variety of ways - is given much in the way of natural (and magical) gifts, but then much is asked of her. She must grow in strength, and fight through a world of evil in order to rule. And as we all know, it's not easy being Queen.
A Court of Thorns and Roses begins with the familiar outline of the Beauty and the Beast fairy tale: three sisters, a merchant father who has lost his fleet and fortune, a desperate bargain, a dark curse. Feyre is the youngest of three daughters, but the only one who has the strength to go out into the cold, dense forest and hunt for her family's supper. When she kills an animal who turns out to be High Fae in disguise, a dreadful lion-like beast turns up in a rage and claims Feyre as his recompense. She must accompany him to his kingdom, on the other side of a Wall that separates human and the Fae (ie, faeries), or have his vengeance turned on her entire family. Like most good fairy tales, this one begins with a sacrifice.
So far, so familiar . . . but Feyre's story quickly develops into something unexpected, something that draws upon both the old and the new in terms of magic and folklore. Feyre brings her human qualities (notably her strength, stubbornness and loyalty) into a situation where nothing (neither creatures nor landscape) is at all what it seems. And unlike the original fairy tale, love alone will not break the spell. Feyre has to undergo trials which the original Beauty couldn't have imagined, much less endured, and there is adventure, violence and a touch of the macabre in the book. There is also some strong language and some sexual scenes, which firmly place the series in the upper reaches of YA (Young Adult) fiction - or what some people are now describing as "New Adult." This is not your children's fairy tale, likely to show up in a Disneyfied animation. There are fairies, yes, but they are complicated creatures.
A Court of Mist and Fury is the second book in the series, and I am not alone in thinking that it is a great improvement over the first book. Feyre still possesses a human heart and understanding, but her body has become magical and eternal. Rhysand, the High Lord of the Night Court, was both adversary and unexpected ally in the first novel, but Feyre's relationship with him will be transformed in this second instalment to the series. I don't usually look for life lessons in fantasy novels, but Mass does something very interesting with the two lead male characters in this series. There is a world of difference in the way that Tamlin (the Beast) and Rhysand treat Feyre, and it forces the reader to consider her own expectations regarding romantic relationships. There is emotionally satisfying romance in this series, but it is always secondary to the adventure - and even more importantly, the growth of the central female character.
My daughter has reached an age in which we can enjoy the same books, and we are both eagerly awaiting the third instalment in this exciting series.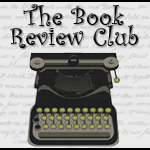 Click icon for more
book review blogs
@Barrie Summy